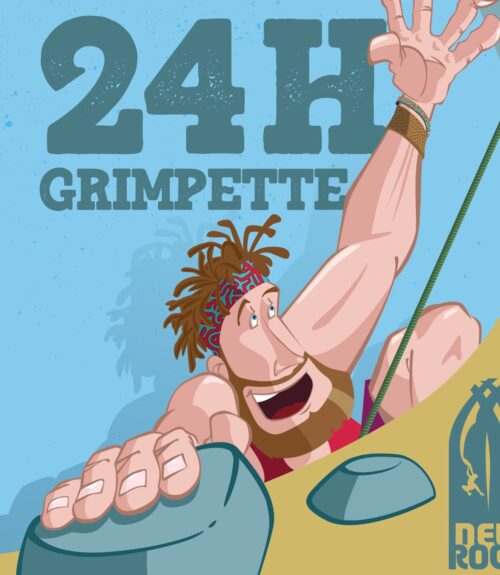 Date
10 - 11 Sep 2022
Expired!
24h00 GRIMPETTE
NEW EVENT!!!
First edition of the 24h00 climbing event.
The basic principle is easy to understand: Climb for 24 hours.
More concretely how does it work?
Registration by teams of 4 (find a nice team name)
Only one rope per team can climb at a time.
This will allow the other two team members to rest and enjoy the other activities offered during the 24 hours.
The goal is to climb as much as possible during these 24 hours… Every meter counts.
But the levels will also count: 10m climbed in a 6 will give more points than 10m climbed in a 4
So you will also have to be strategic…
A list of small additional challenges will also be available to earn a few more points and above all, to brighten up your 24 hours.
In addition to the climbing, there will be:
Foodtrucks
Concerts
Film screenings
Board games
A rest area with hammocks and a portaledge)
…
In addition to the sporting feat, there will be great rewards for the winning team.
And, to motivate you even more, every meter climbed by the winning team will be donated to a charity for the planet.
Interested? Do you want to find out what REAL RESI is all about? Find some friends and sign up.
Places will be very limited.
The price includes:
Access to the event
A brand new T-shirt
Breakfast buffet on Sunday morning.